Playa Norte, one of the best beaches in the world in 2021
Travelers around the world have awarded the best beaches on TripAdvisor for 2021. Each year, through Travelers' Choice, all the reviews and comments shared by travelers are used to rank the best. Find the best of the best in beaches, destinations, national parks and more.
In this ranking we find white sand beaches and turquoise waters, peaceful bays, wild beaches with stunning cliffs. During a different year as 2020, when many trips have been postponed or changed destination, the opinions shared by thousands of travelers are even more valuable. This list is based on the quality and quantity of reviews, for instance the number of " bookings " on Tripadvisor. That's why you will be surprised to find beaches so well known and close to you that you had not valued their beauty.
The number one is Whitehaven Beach on Whitsunday Island, Australia. This beach highlights for its white sand and crystal clear turquoise waters that make you feel in paradise. 
Cayo Santa Maria, en Cuba where you can see fish swimming around or even dolphins from close distance, according to travelers comments. 
Baia Do Sancho in Brazil, a wild beach with only one access through stone steps. It's also surrounded by breathtaking bluffs that will leave you breathless.
Among these wonderful beaches we find only one beach located in Mexico, Playa Norte, in Isla Mujeres. Spectacular white sand beach with palm trees, shallow, no currents or waves that looks a natural swimming pool. Above all, the crystal clear waters with a light blue color make this beach unforgettable and one of the best in the world. Playa Norte has a reef and rocky area where you can snorkel with less than two meters deep. Therefore this beach is ideal for children and beginners looking for a new experience with an infinite number of fish.
You can't miss it on your next trip to the Mayan Riviera in Mexico!
Another extra point is the Blue Flag of the Internacional Foundation for Environmental Education's (FEE) because the beach fulfills all requirements:
– Environmental information and education. 
– Beach water quality.
– Environmental management. 
– Safety, services and facilities as well as daily shared or private boats departing from Cancun.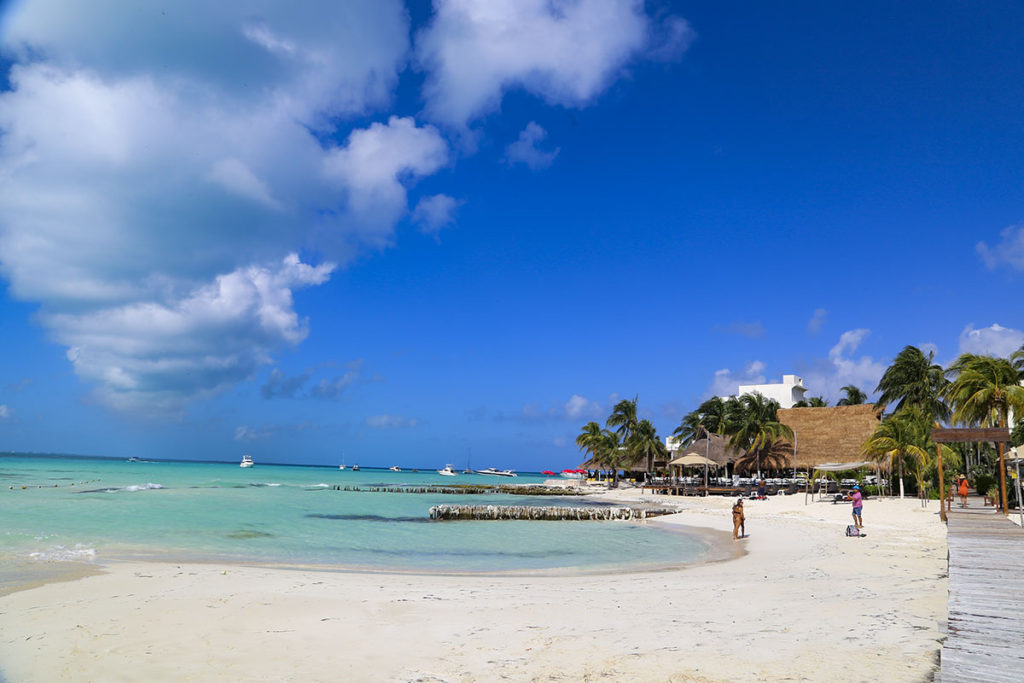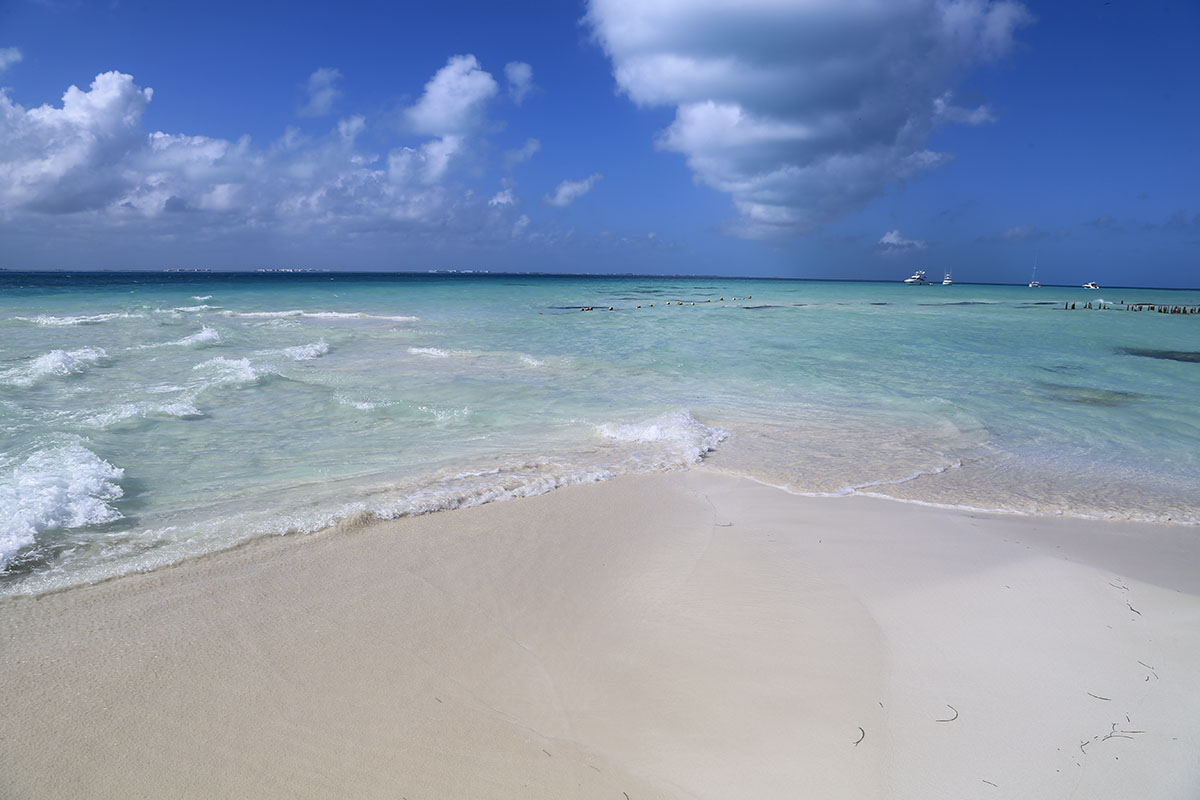 Check out the rest of the Ranking and find out which beach is closest to you.